Youth jails should be replaced by secure schools, finds review
Source: http://www.theguardian.com/society/2016/feb/09/youth-jails-should-be-replaced-by-secure-schools-finds-review
Medway and other privately run secure centres could be replaced by a network of smaller institutions according a review commissioned by Michael Gove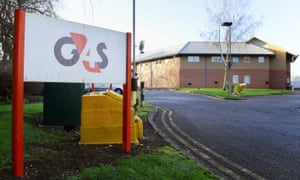 The notorious Medway youth jail and other privately run secure training centres and state-run young offender institutions should be replaced by a new network of small "secure schools", according to the findings of an official review set up by the justice secretary, Michael Gove.
David Cameron endorsed the demand for fundamental change in the system of youth custody recommended by Charlie Taylor, a child behavioural expert and former headteacher.
Taylor has put forward the radical move in a short interim report to Gove which delivers a scathing verdict on the existing system of young offender institutions and secure training centres saying they are doing little more than teaching offenders how to survive in prison.
He says that many staff working in youth jails in both the private and public sectors do not have the skills, experience or training to manage the most vulnerable and challenging people in their care.
Taylor says that staff shortages and rising levels of violence have recently combined to prevent the implementation of new education contracts that would have delivered 30 hours of education a week in young offender institutions leaving them with on average only 17 hours of education a week.
"It is clear that what is best for children has at times become secondary to containment, the management of risk and establishing uniform processes. Rather than preparing children for life on the outside, too often these establishments seem to be teaching children how to survive in prison," says Taylor.
The past five years has seen the numbers of under-18s held in youth custody in England and Wales more than halve from 2,418 in 2009/10 to just under 1,000 today. Over this period 12 young offender institutions and one secure training centre have closed but concerns about youth custody have remained which were highlighted by the recent allegations of abuse and bullying by staff at Medway STC.
Taylor says he wants to see the youth jails replaced by a network of secure schools for young offenders similar to alternative provision free schools in England and Wales. Head teachers will have the autonomy of an academy to create a rehabilitative and therapeutic culture that would ensure offenders at least learned to read.
He acknowledges that a network of small secure schools will present "financial and operational challenges". Gove shelved a proposal by his predecessor, Chris Grayling, for one single "secure college" which would have been the largest youth jail in Europe.
But both Cameron and Gove backed Taylor's plan. In his prisons speech, the prime minister, said it was worth exploring the free school process to turn young offender institutions into high quality schools.
In his prisons speech, Cameron broke new ground by declaring that with the record 85,000 prison population in England and Wales "simply warehousing ever more prisoners is simply not financially sustainable, nor is it necessarily the most cost effective way of cutting crime."
He confirmed his plans to give greater autonomy to prison governors by announcing plans to create six "reform prisons" this year. But the prime minister came close to ruling out immediate changes to sentencing policy arguing it was "nonsense" to claim that the jails were packed with people who don't deserve to be there.
Instead he made clear he is depending on technology and education to cut reoffending rates.
Satellite GPS tracking tags are to be piloted later this year and introduced to enable some inmates to work outside during the week and go to prison at weekends. He promised full national rollout of GPS tags by the next election in 2020 – this will be six years later the original 2014 deadline because of ongoing problems with the suppliers.
A new emphasis is to be put on prisoner education with a ring-fenced £130m budget and a "ban the box" campaign to prevent offenders having to declare their criminal record when they first apply for a job.
The speech was welcomed by prison reform groups as a major departure in Conservative prisons policy but they said that measures to tackle the "profligate use of prison" were needed to turn the prime minister's vision into reality.